Lighthouse Community Church
** If stream is not clear, go back one minute. **
Mission:
Love God. Love People.
​
Vision:
Our vision at Lighthouse Community Church is to allow the opportunity to LOVE GOD as we worship and obey him in an environment where we LOVE OTHERS that is free from rocks of judgement while instead providing knowledge of Biblical truths.
Lighthouse Community Church
"if my people, who are called by my name, will humble themselves and pray and seek my face and turn from their wicked ways, then I will hear from heaven, and I will forgive their sin and will heal their land."
2 Chronicles 7:14
What is The Return? Info VideO:
"The Lord is near to all who call on him,
to all who call on him in truth."
​
Psalm 145:18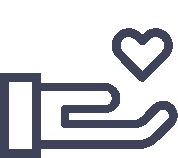 "Every man shall give as he is able,
according to the blessing of the Lord your God
that he has given you."
Text to Give:
​
Text "Give" to 833-718-0093
Mail:
Lighthouse Community Church
307 South 3rd Street
LaSAlle, CO 80645